Visiting Pralormo Castle
OPENINGS:
Garden and Castle:
Individuals and group Every days in April for the botanical event MISTER TULIP
Castle: 
Individuals
Every Sunday from March to October (except Aug)
Group (up to 15 persons)
Every days from March to October (except Aug)
Opening time: 10-18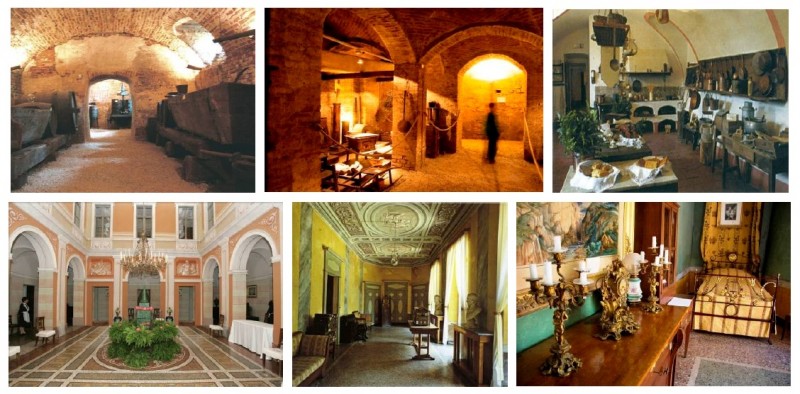 There are two amazing runs of visit inside the Castle:
– The principal environments of the Castle:
the run shows the backstage of the daily life, the family private and the official moments, balls and reception by way of furniture, tools, recipes, story and tales.
– The miniature train of the Count: a new run of visit dedicated to the impassioned ones and the collectors that can admire an extraordinary collection of old locomotive on a huge structure going through tunnels into the walls passengers station and landscape.
The Castle of Pralormo
has joined with its accommodation facilities
"THE HOUSES OF THE GARDENER OF THE CASTLE OF PRALORMO"
to the initiative
#RIPARTI TOURISM PIEDMONT – HOLIDAY VOUCHER
promoted by the PIEDMONT REGION
and managed by the Tourist Consortia present in the various Piedmontese territories.
This is a very advantageous offer:
Tourists who, by 31/08/2020, book "Le Case della Giardiniera" through the TOURIST CONSORTIUM INCOMING EXPERIENCE for a holiday of 3 consecutive nights, available until 31/12/2021, will pay only 1 night, or, for a holiday of 5 consecutive nights will pay only 3. One night will be paid by the Region and one will be offered by Le Case della Giardiniera. The promotion cannot be combined with the Italian Government's Holiday Bonus, and cannot be replicated in the same structure.
In September, October and November Piedmont offers magical landscapes with the colors of autumn, and the pleasures of its renowned cuisine and wines.
From the Pralormo Castle you can quickly reach the hills of the Langhe and Roero, or the city of Turin with its magnificent museums.
Take advantage of this offer!
For information or reservations, please contact +39.011.6505309
or write to booking@incomingexperience.it or to support@incomingexperience.it
Ask the Consortium to book the apartment you like for you.
To view LE CASE DELLA GIARDINIERA and understand the characteristics of the 5 apartments : www.lecasedellagiardiniera.it.